The Irenic Information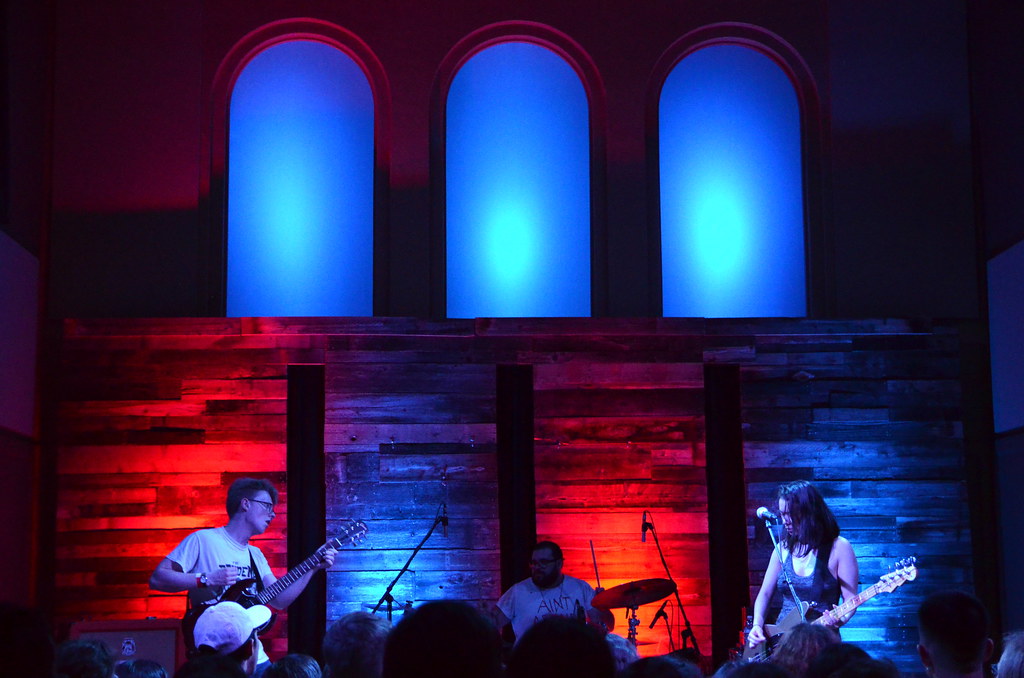 The Irenic is a performance venue that was built around Missiongathering Christian Church in San Diego, California. It was designed to be a progressive and inclusive Disciples of Christ congregation in the heart of North Park, one of San Diego's most popular neighborhoods. This goal was realized after their 2006 founding when it hit the ground running with programs to provide help for the homeless and hungry, support for the local LGBT+ community, and aid for those who felt turned away by more traditional Christian organizations. Every Sunday morning, people from all manners of ethnicities, gender identities, and religious backgrounds come to Missiongathering to gain a fresh perspective on the bible that is more accepting, more welcoming, and more inspirational for everyone regardless of their background.
But it's not just the message that makes Missioingathering an important and modern locale for San Diego's faith community. Missiongathering delivers The Good Word far beyond its physical campus, with online messages delivered every week to Christians across the world to help expand their inclusive policy beyond California's borders. The organization also engages in the community with programs and initiatives to provide art, food, justice, and spiritual encouragement to the community and The Irenic is one of these efforts.
When The Irenic was established over six years ago, it was designed to provide all-ages family-friendly music and entertainment. Their participation in annual events, such as Octoberfest, as well as benefit shows and special events help bring the arts to communities that would otherwise not be able to, because of financial hardships and challenges. The venue, the church that surrounds it, and the community that it uplifts are all part of a new way of thinking about music and Christianity.
So don't miss out on their upcoming events and order your tickets while supplies last!
For more information on the The Irenic these additional pages may be useful to you:
The Irenic Parking:
Read about parking options and rules at the The Irenic.
Ticket Policies:
Read about the special ticket guarantee and refund policies when purchasing from tickets via this website.
The Irenic Seating Chart:
View the The Irenic seating chart and read information on various seating areas.